Update on short film, The Beautiful Colors of Jeremy Sicile-Kira

By Chantal Sicile-Kira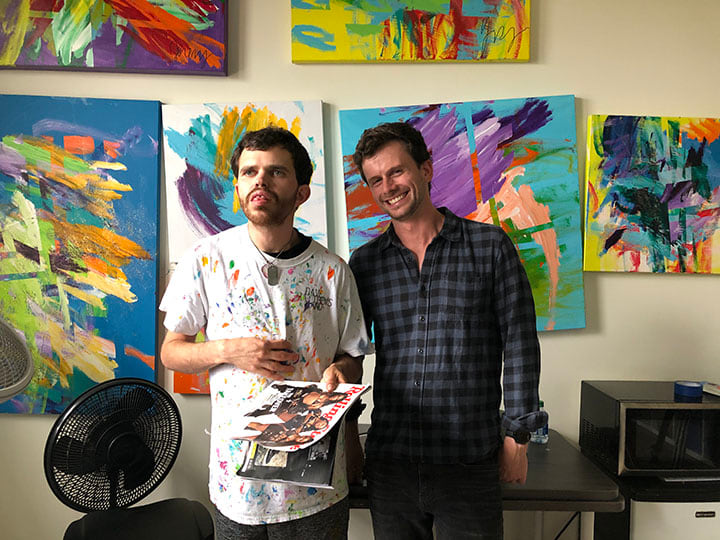 Artist Jeremy Sicile-Kira and Filmmaker Aaron Lemle

A couple of years a film student at UCLA reached out and asked Jeremy if he could make a short documentary about Jeremy. Aaron Lemle finished shooting The Beautiful Colors of Jeremy Sicile-Kira the week before everything shut down due to the pandemic in early 2020.
Fast-forward to today, and the film is a finalist at the KCET's 22nd Annual Fine Cut Festival of Films. The Finalists will be shown locally here in Southern California "Life Disrupted" - Wed., Sept. 29 on KCET at 10 p.m.; and nationally on Thurs., Sept. 30 at 11 p.m. on Link TV Over 350 films were submitted during April and May by filmmakers enrolled in more than 30 Southern California schools.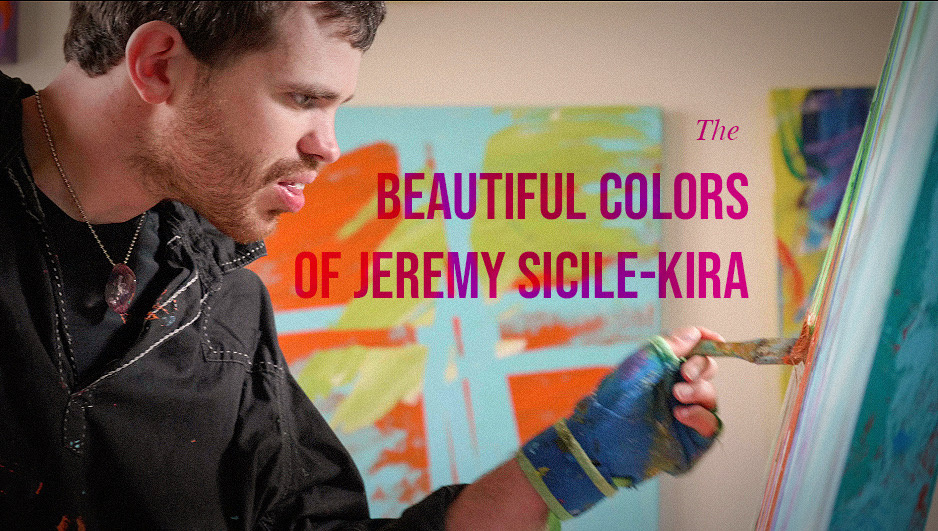 Jeremy's comment when he first saw the finished film:

"I hope this film helps people understand that there are different ways that people feel, see and hear the world around them. It can be a challenge, but it can also be a gift. Truly I enjoyed the process of being filmed and interviewed by Aaron and his crew."
Here's a link to the preview video.



For more information, read this article in Variety Magazine.