Treating Others With Kindness - San Diego Festival of the Arts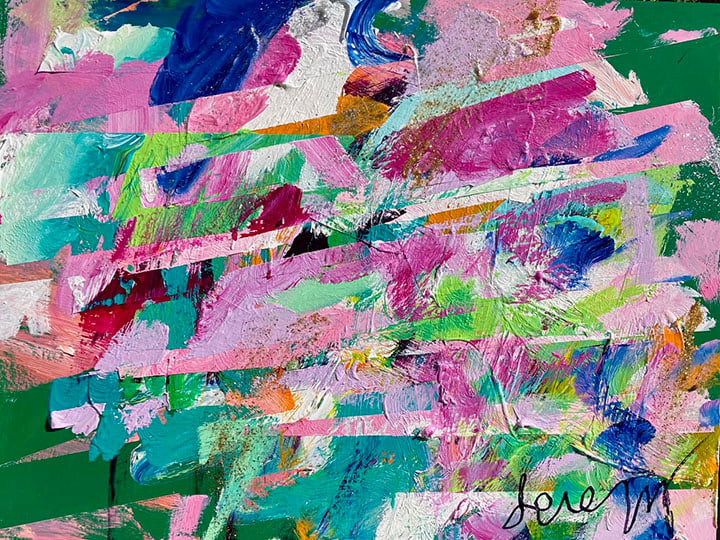 Frankly I have been busy lately painting new pieces about qualities that are important, such as Treating Others with Kindness; Joy and Good Health; Grateful and Happy. You can see these new paintings and others at the San Diego Festival of the Arts, Sept 11-12, at my Booth #821. The Festival is open Sat from 10:00am to 5:00 pm and Sunday from 10:00am to 5:00 pm. It will be held at the San Diego Surf Sports Park this year. There will be about 150 fine artists as well as music and food. My booth will be located near other Art of Autism artists. Tickets, silent auction and alcohol purchases all benefit adults and children with disabilities. Nicely I will also be donating 10 % of my sales including sales of paintings, Limited Edition prints, Hope of Coronavirus artwork to the Art of Autism. We hope to see you at Booth #821!
In the spirit of kindness, The Festival is asking respectfully that guests, artists, and vendors wear a mask if they have chosen to be unvaccinated or may be immune compromised. As this event benefits people with disabilities who may be more at risk to the Coronavirus. Thank you for your kindness.

Tickets may be purchased in advance on the San Diego Festival of the Arts website.
Here is the vision that inspired my painting Treating Others With Kindness:

TREATING OTHERS WITH KINDNESS

Frankly I had a dream about great kindness all around. Truly pink like a rose is nicely present for the loving peaceful energy that I very dearly feel when I am surrounded by family and friends. Nicely peaceful green like the grass kindly is for the calmness I feel when people truly do nice things for others. Yellow is present for the happiness and kindness I justly feel when people smile. Turquoise blue is dearly present for the knowledge and intuitiveness I feel when people are genuinely kind towards others. Orange is frankly for the fun we dearly will all have when we are kind towards each other. Purple is present for nice positivity all around.

Magenta is kindly present for the love that we have in our hearts. Justly indigo is present for the ability to be unique. Frankly yellow-green is truly present for the peace and harmony we greatly feel when we all want kindness. Nicely that makes me happy. Beautiful lavender is present for all of the kindness that is nicely shown by all people. Frankly I truly love the positive energy I kindly feel. White is for the hope that everyone will be kind to one another every day. Gold and silver nicely represent a higher power that is frankly dearly always nicely with us.

We look forward to seeing you if you are in the San Diego area!