The Beautiful Colors of Will and Casey's Wedding
Witnessing the love of Will and Casey was rewarding for me as I could see and share their happiness. Will and Casey allowed me to share their reaction to the gift they received, as well as the meaning of the colors highlighted in their portrait.
Two months later and our little wedding shrine is cute as hell. HUGE thanks to artist Jeremy Sicile-Kira for the most beautiful finishing touch - a custom painting of our wedding. Looking at these beautiful colors and reminders of such a wonderful day are bringing me little bits of much needed joy!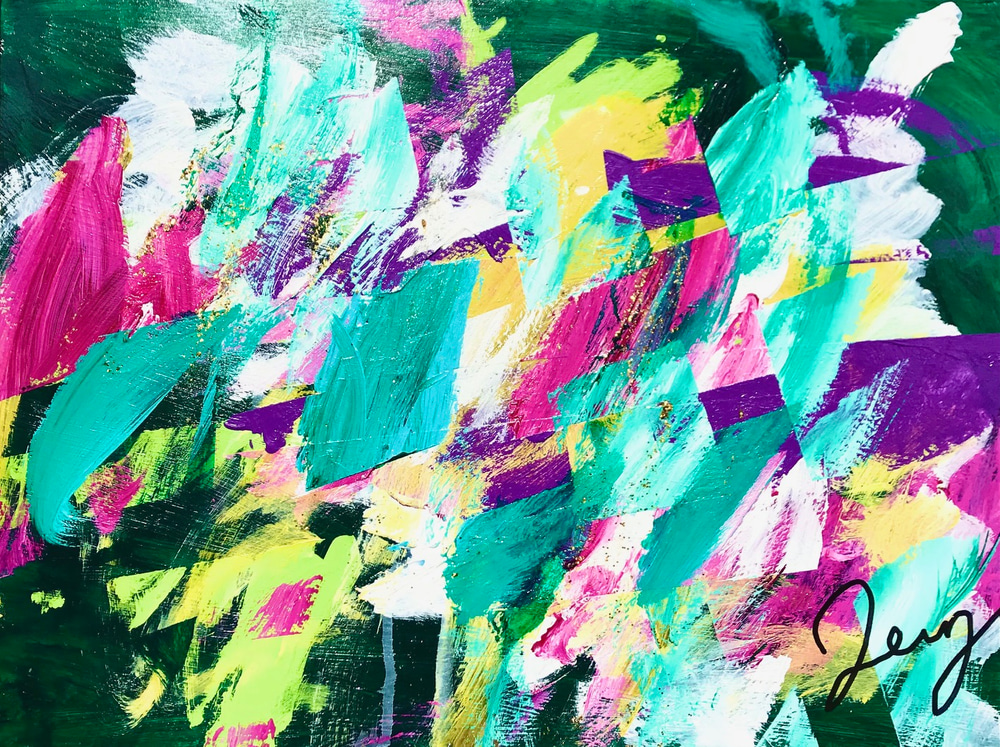 The Beautiful Colors of Will and Casey's Wedding
Truly I very much dreamt I painted the colors of the wedding of Will and Casey. Beautiful green was present for the calmness that followed the wedding. The white across the canvas was visually representative of the dress Casey walked down the aisle in. White is also representative of purity and honesty which lives in their relationship. Will and Casey are frankly a very matched couple very much because they manage different parts of their emotions and they can balance each other out. Frankly nice pink represents the love that brought them together for eternity. Yellow was visually representative of the joy that their wedding brought to their loved ones. Greatly magnificent purple was truly dearly present for Will and Casey leading by example of a happy marriage. Nicely yellow-green is kindly representing the love, peace, and happiness that they both truly feel. Frankly turquoise is justly present for the dear gift of compassion and wisdom. Truly gold and silver are present from above, truly shining down over Casey, Will and their families.