Jeremy's Vision at Little Italy mini-Art Walk on Sunday July 11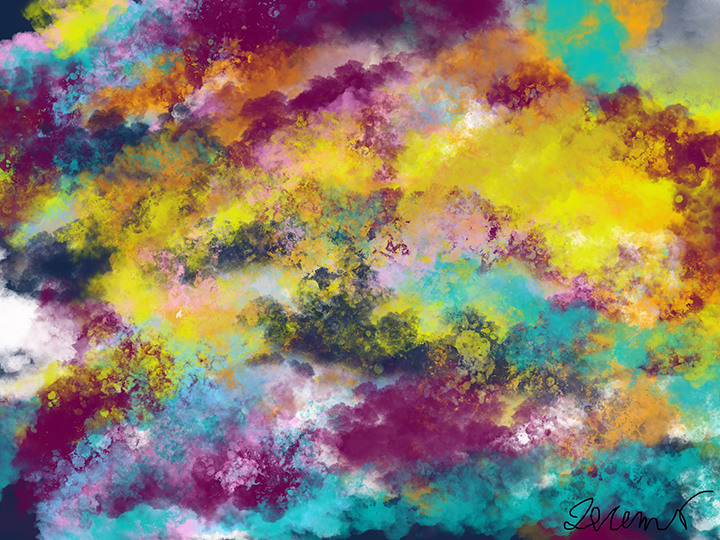 Jeremy Sicile-Kira "Truly Great Power to Overcome (Hope in the time of Coronavirus)"

By Chantal Sicile-Kira
Jeremy's Vision will be participating in the mini-Art Walk at the Piazza della Famiglia on Sunday July 11, 11:00 am to 6:00 pm and we hope to see you if you are in San Diego. Jeremy will have his latest series Hope in Time of Coronavirus available for purchase as Limited Edition prints, greeting cards and coasters. We will have some of Jeremy's bright abstract paintings as well, and we'll be on hand to take orders for commissioned pieces. Jeremy is known for revealing a client's inner beauty and spiritual essence and bringing it to life in a beautiful painting after a short meeting with the subject of the painting.
The Coronavirus series is particular close to our hears as my brother (Jeremy's Uncle), photojournalist Jim Sicile passed away less than a month ago after initially falling ill with the coronavirus in December, and then battling lung cancer. We have just returned from saying our last goodbye to Jim, spending time with his family and participating in the wonderful Celebration of Life organized by his wife Kathie Sicile and their four children.
It's fitting that this mini-Art Walk is taking place in the Piazza della Famiglia as family was very important to Jim. Jim enjoyed life to the fullest, meeting people and enjoying great food. I know JIm wants all of us to continue with what we love to do – showing Jeremy's hopeful and bright art, and talking with people in an area known for it's delicious Italian food. Little Italy is also where Jeremy lives, and we will be there bringing some light, love and hope into your life.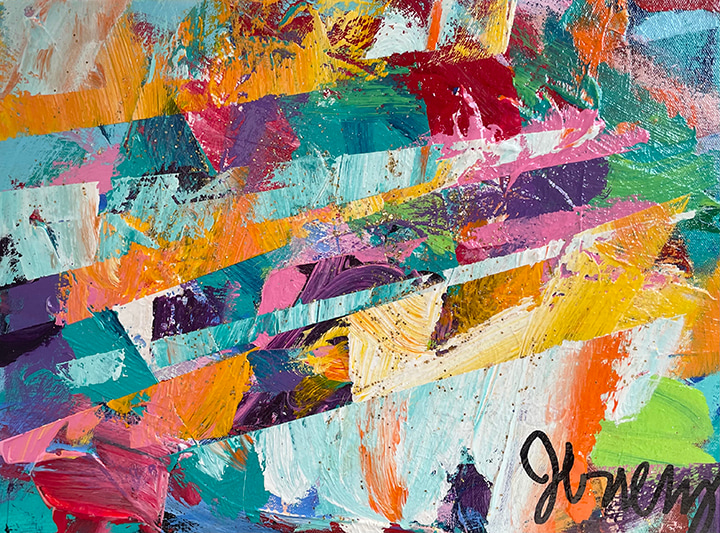 Jeremy Sicile-Kira "Growing Up"