Honoring Handsome, A Man's Best Friend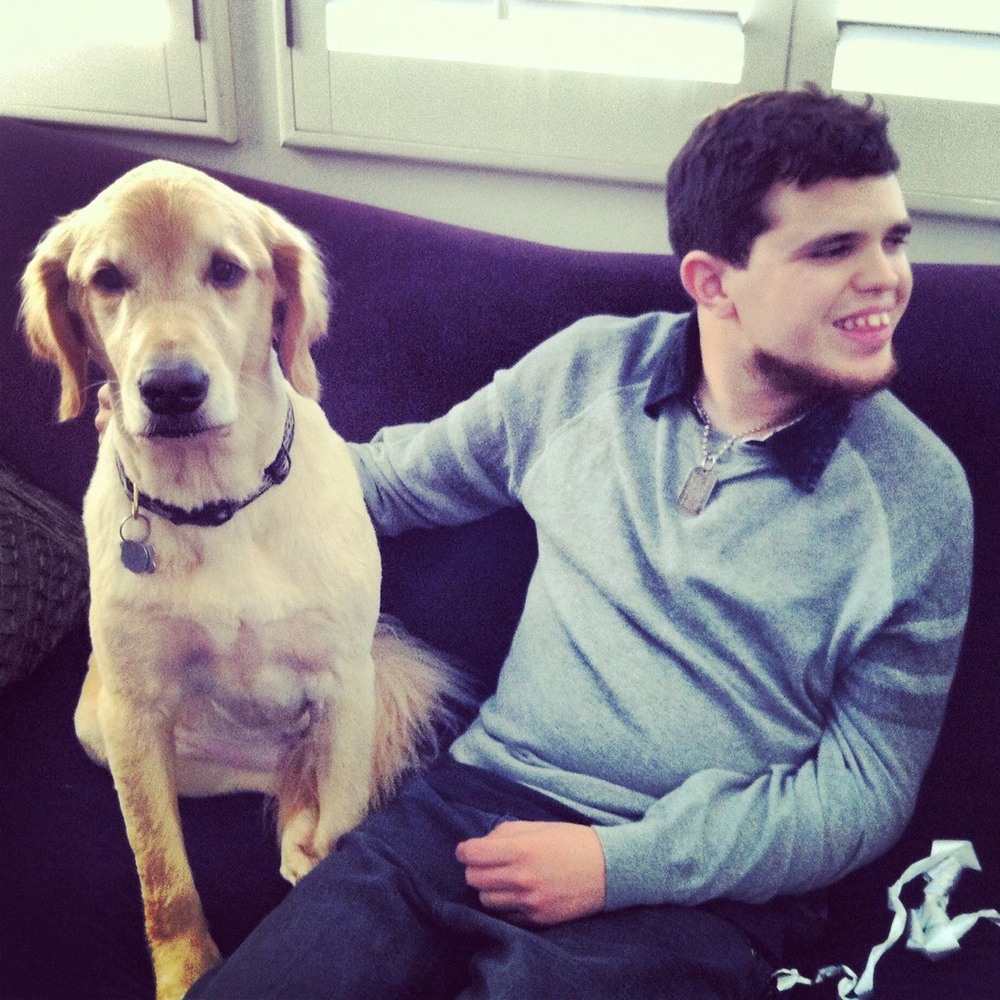 Jeremy was 17 when Handsome entered his life. Handsome was a golden retriever puppy, descended from a long line of assistance dogs. Handsome arrived soon after a traumatic experience in Jeremy's life, and as a result Handsome became not only Jeremy's assistance dog, but also his protector and his best friend.

Jeremy has painted some portraits of Handsome over the years, the first being The Great Colors of My Best Friend Handsome #1.

Five years ago when Handsome's brightness began to dim, Jeremy painted Handsome's Great Old Age and Transition.

Handsome recently passed away at the ripe old age of 16. Jeremy is too sad to write about Handsome right now, but he asked me to share the latest portrait he painted of Handsome, just a few months before his passing.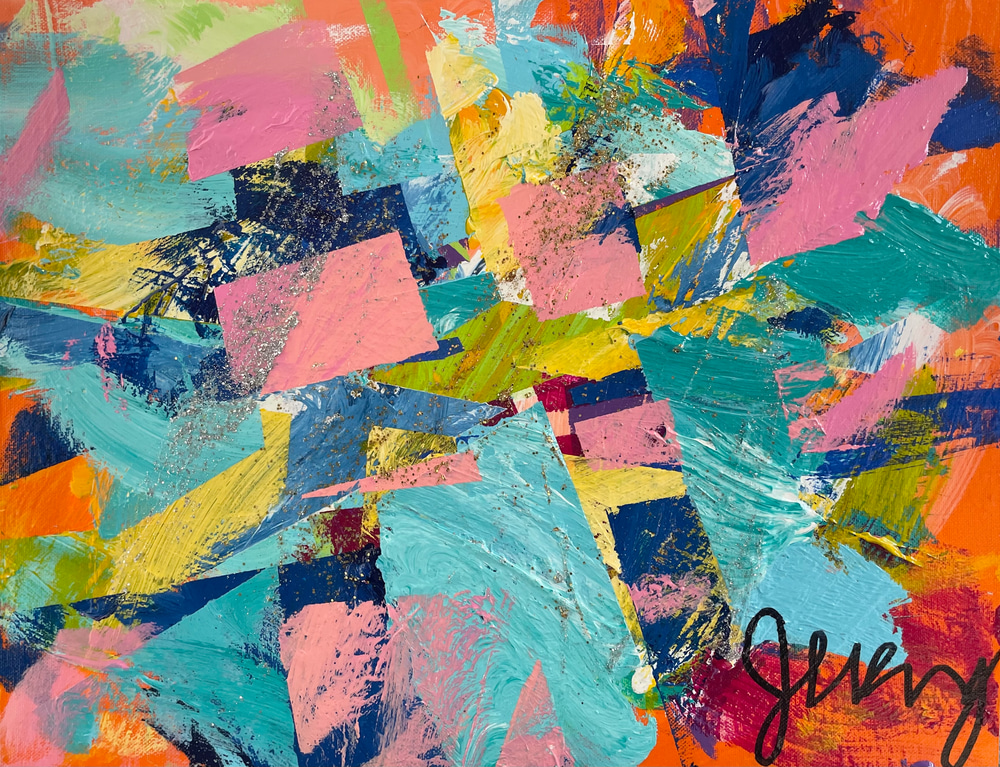 My Great Friend, Handsome

I dreamt that I painted the colors of my truly great friend Handsome. It was filled with Orange for the great fun of his energy that has kindly brought me many years of joy. There is bright green for the happy calm he has made me feel. Truly his energy has been dearly good to me. Truly greatly there is lots of bright yellow for many years of happiness he has given me. Justly bright white represents hope. Nicely blue like the sky is greatly present for the knowledge Handsome had for being my companion and best friend. Dearly indigo is nicely present and represents Handsome truly knowing my needs and how to support and guide me. Magenta is frankly present for the peace and harmony I dearly feel when I am around Handsome. Beautiful pink is frankly present for the love I have for my nice Handsome. Brilliant purple is justly present for Handsome's leadership around me and in public. Nicely beautiful turquoise is greatly present by justly having Handsome by my side supporting me. Greatly truly lots of gold and silver from up above surround Handsome.

Meanwhile, Jeremy is creating a painting of Handsome "Handsome's Great Spirit" to honor his memory, and he will share that when he is finished. I look forward to seeing Jeremy's memorial painting of Handsome that will help us all as a family while we are grieving our loss.
Jeremy has been creating memorial paintings for beloved pets who have passed for some time now. To do this, Jeremy meets with the grieving owner (over zoom or facetime) and listens to them speak about their pet. He also looks at photos and video of the esteemed pet. Here is an example of a 12 x 12 acrylic on wood. he recently completed.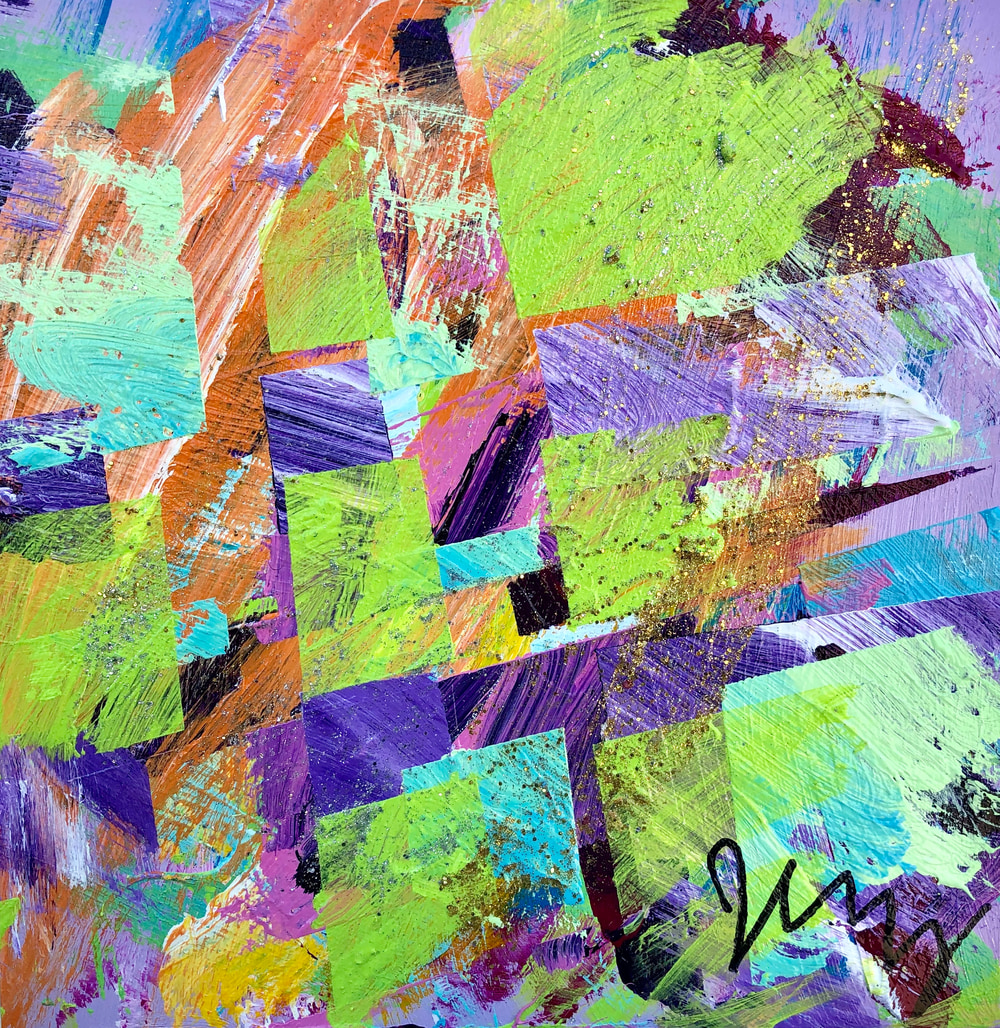 The Beautiful Colors of Helen's Best Friend, Maddie

Truly I frankly dreamt I visited with Helen's dog, Maddie, who greatly moved on to justly start a next chapter. Have to say that all animals each have a nice soul that truly transitions over like our souls do. Great yellow represents the wonderful and happy memories that both Helen and Maddie share and the knowledge that they will be reunited frankly down the road. Justly yellow-green is for the grounding calm felt when they were together. Creative energy is creatively shown very much by the color mighty blue like the sky. Truly the color orange is present for the fun that Helen, Maddie and Helen's relatives greatly enjoyed together. Beautiful white like pure snow is obviously representing Maddie's pure soul. Great purple is for the royal power that both Maddie and Helen shared. Great just belief in others is apparent in the true color blue. Magenta dearly represents the love they have for each other. Greatly Maddie truly misses Helen, but Maddie is in the space around Helen protecting her from negative people, represented by light pink. Truly justly the beautiful spirit of the great dog Maddie believes in the power of great Helen to be strong. Gold and silver shine down from God through the spirit of Maddie.