Honoring a Loving Mother's Memory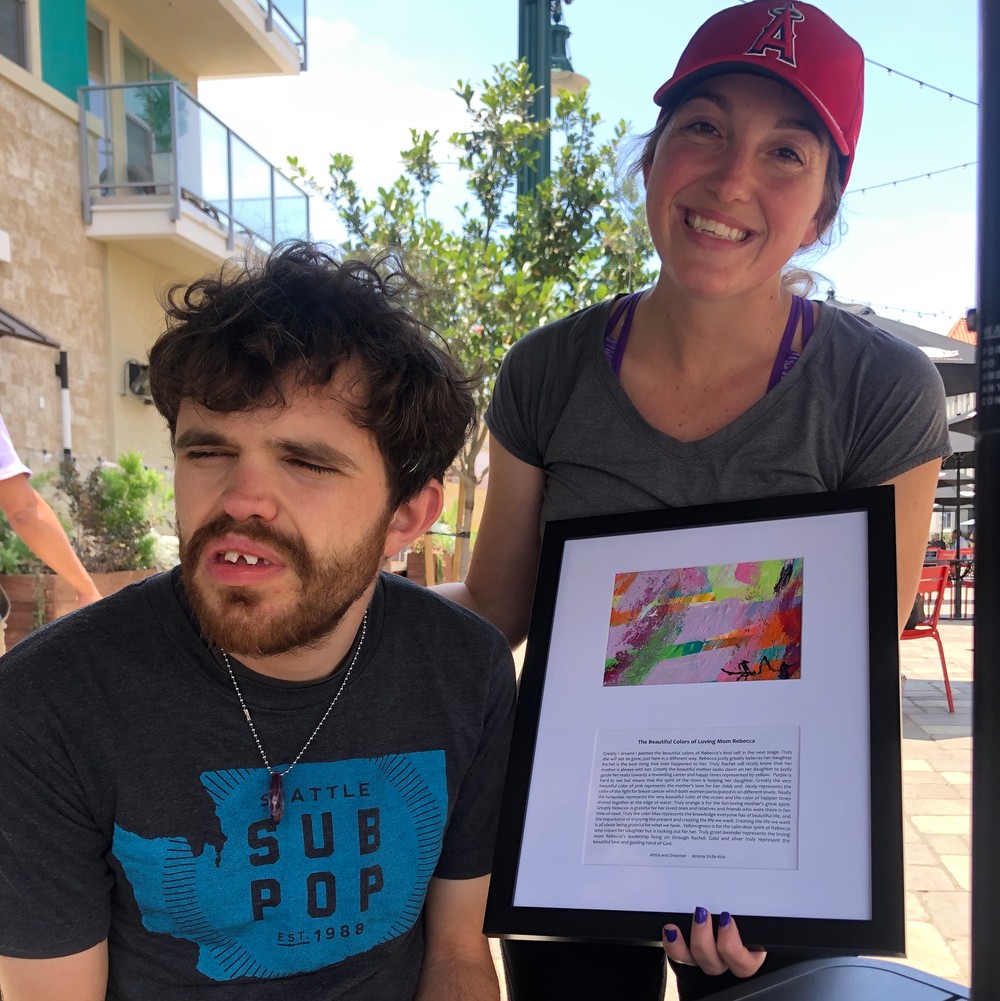 Recently, Jeremy created a cremation ash mixed art piece honoring the memory of a loving mother who had passed. Rachel is a young woman who recently lost her mother to breast cancer and who wanted to honor her mother's memory by having her portrait painted by Jeremy, and have some of her mother's ashes mixed in one of the colors of the painting. Rachel wanted to share the painting and description with two other relatives.
Rachel met with Jeremy and talked to him about her mother, Rebecca, who had been a school teacher. She shared videos and photos and objects that Rebecca had loved. Jeremy then created a painting on canvas that was divided into three. Each part was then framed with a description of the meaning of the colors and what they meant about Rebecca. Plain frames and matting was chosen by Jeremy's Vision team so as to not to distract from the colors in the painting.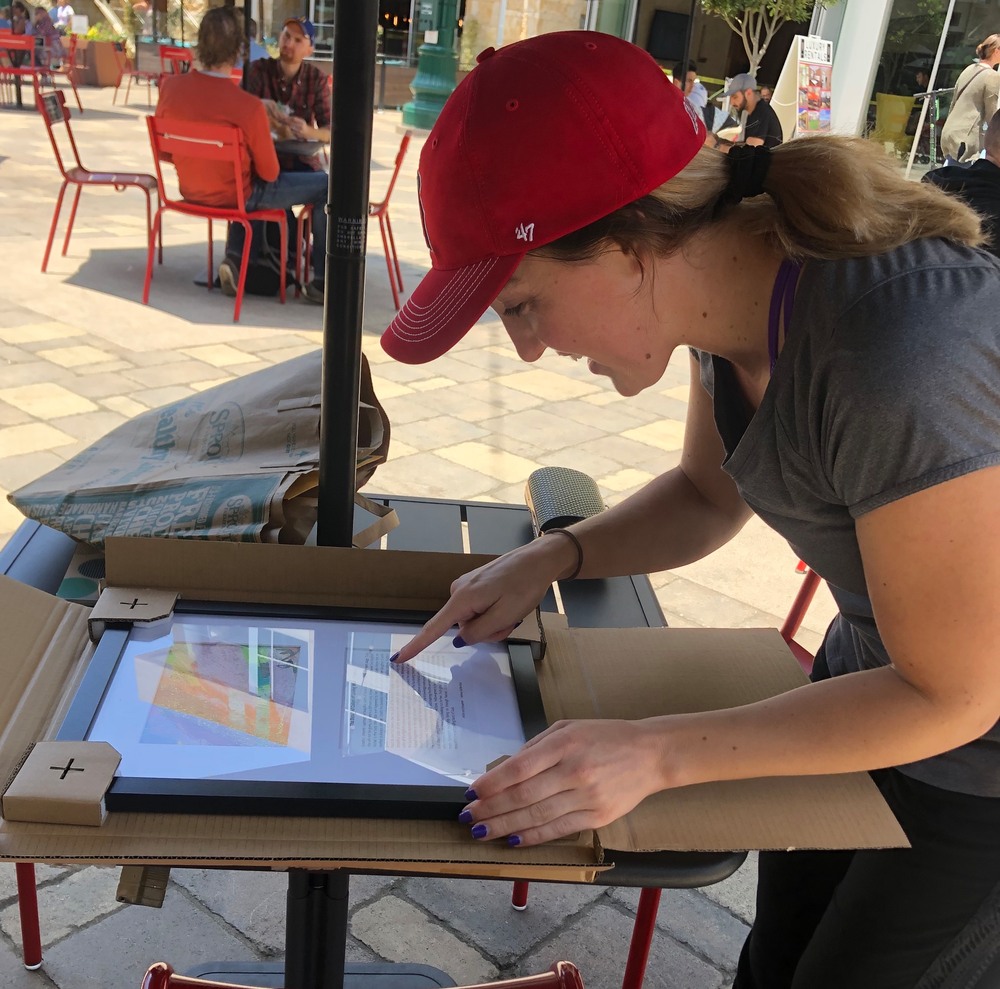 When Rachel received the paintings from Jeremy, she was, in her words, "blown away." Rachel shared that meeting with Jeremy and talking about her mother was comforting, and that the description of her mother was "amazingly accurate." Rachel said the framed art were "much more professionally executed" than she had anticipated, and that two of her mother's favorite colors had been prominently included, although the colors had not been mentioned to Jeremy. Rachel expressed her happiness at having the paintings as a way to remember her mother in a positive and loving way that honored her life.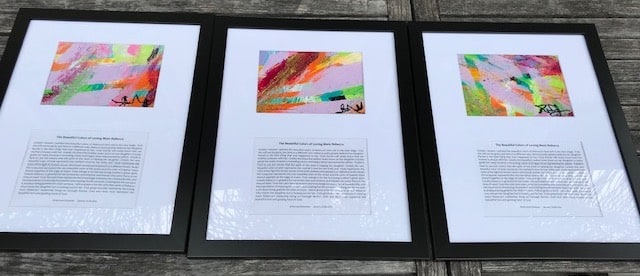 Jeremy was thrilled about partnering with Perfect Farewells to honor Rebecca's memory in a way that was meaningful to Rachel. Jeremy feels that providing people with paintings and descriptions is the way he can make a difference in the world. Jeremy explains that "My greatest ability is to intuitively translate the emotions of others into beautiful abstract portraits and to describe the person's inner beauty. For those who see my paintings of Rebecca, I hope they feel the love I have, and respect I have, for Rebecca."
For more information about commissioning intuitive art, contact Chantal at Jeremy's Vision.