Come see us at ArtWalk @Little Italy, April 28 and 29 - booth 553
This particular Art Walk is very special to Jeremy as he recently moved into Little Italy, one of his favorite neighborhoods of San Diego. Although he misses the beaches of North County, he loves the European city vibe of Little Italy. Perhaps that's because he was born in Paris, France and he lived over a café-restaurant the first four years of his life!
We hope you'll come visit Jeremy to see his latest art paintings, and his smaller offerings for those who don't have space for big art. Or perhaps you would like to have your aura painted, or one of your pets? Or just come by booth #553 to admire the art; we love meeting new people!
Here's a new painting you'll see - THE BEAUTIFUL SPIRITS OF OPRAH & DEEPAK, a 48" x 48" acrylic on canvas. Jeremy enjoys meditating to their 21-day meditation programs. Below is his description of the painting.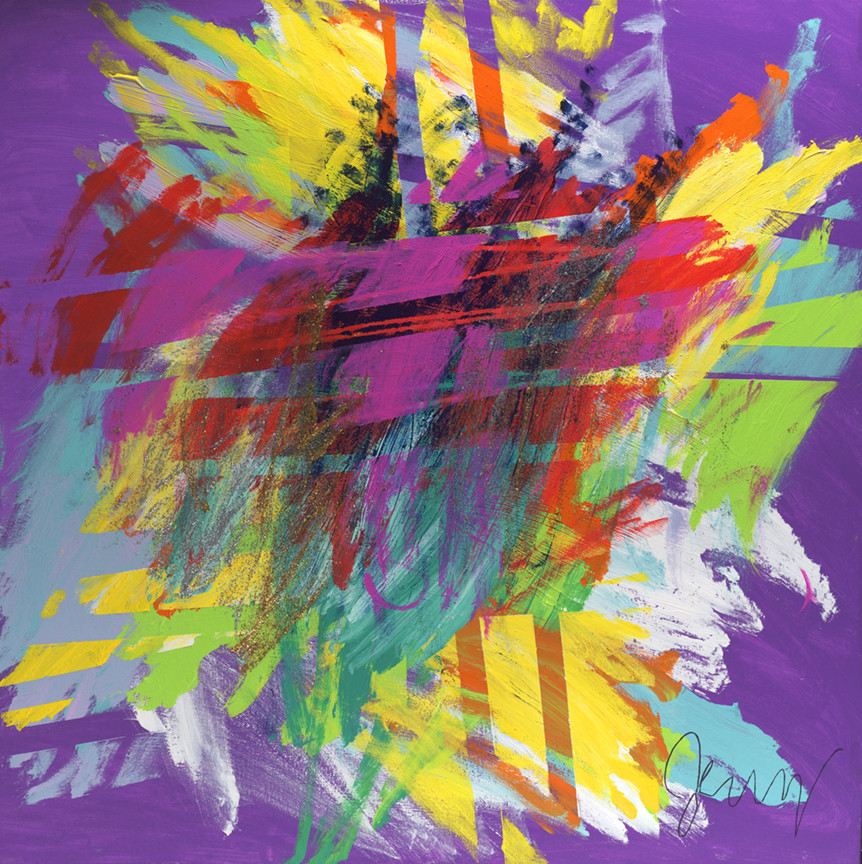 Truly I dreamt I painted the beautiful colors of Deepak Chopra and Oprah Winfrey as they created their meditation programs. Truly I dreamt that Deepak and Oprah frankly helped the world with their meditations represented by nice turquoise. Frankly there was green for the calmness in Deepak's voice and yellow for Oprah and her voice filled with happiness at reaching out and helping so many through meditation. Bright yellow like the sun is present for the pure happiness I feel nicely feel, like many others, after listening to their wonderful meditations. Beautiful blue indigo represented the knowledge that Deepak has about healthy habits for the soul and body. There was nice kind lavender for Oprah's caring of many who have been oppressed because of their skin color. Greatly purple represented the great leadership that both have worldwide. Nicely great red was justly present for the nice mental health that meditating provides. Frankly great blue like the sky was present greatly for the beginning of new ways of thinking that meditation provides to those who practice. Truly there is pink for the love for the both of them shown really all around the world. Orange is for brightness they both bring to many people's lives and helps lead the way. Greatly Oprah has the spirit of a true kind happy leader and helper to those who need to feel empowered to be able to survive the wrongs they have suffered represented by white. Deepak has the spirit of a true healer and shaman for the modern day. Gold and silver representing the true power of God was greatly present. - Jeremy Sicile-Kira