Art Reach Guitar Auction Until Oct 3rd: Dreams of Music
By Chantal Sicile-Kira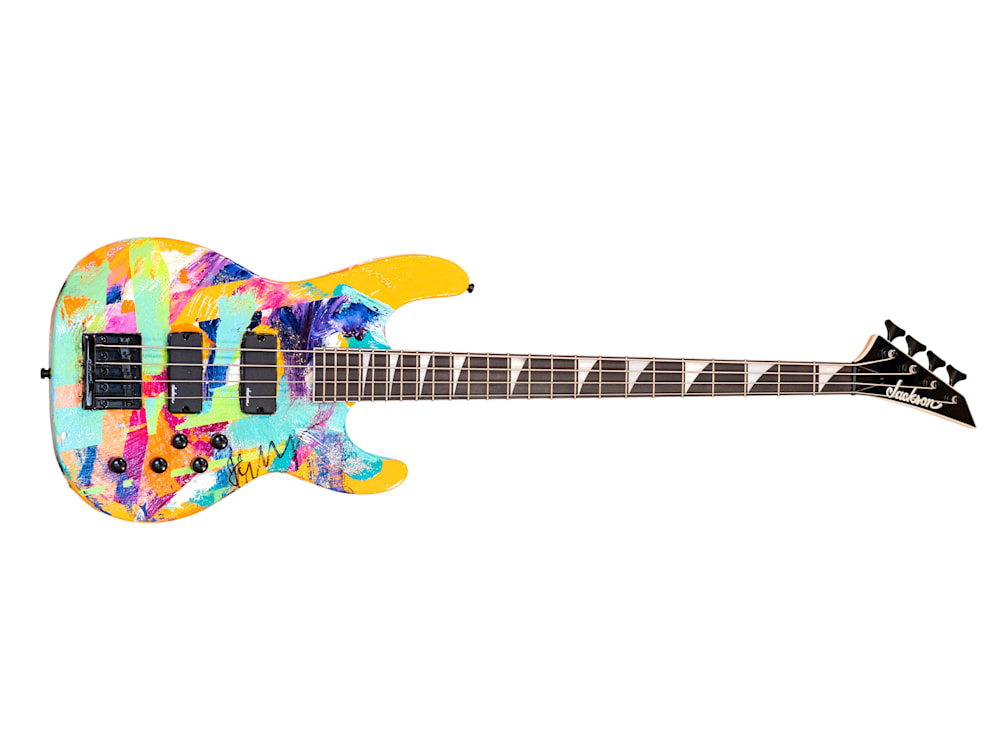 One of the things Jeremy loves about Art Walk is the opportunity to give back to the Art community. Jeremy recently painted his second guitar to be auctioned off to benefit Art Reach. The proceeds of guitars painted by participating artists benefits Art Reach's free and low-cost visual arts programs that serve youth at K-12 schools and community centers throughout San Diego County that don't otherwise have funding for art programs.
Painting gives Jeremy such pleasure, and painting guitars combine his love of painting with his love of music. When Jeremy listens to music, he sees the different notes, instruments and voices in colors, thanks to his gift of synesthesia.

The vision behind Jeremy's painted guitar is Dreams of Music, inspired by "My Shot" from the musical Hamilton. It is Item #17 in the Guitar Art Auction which is now open until October 3rd. You can bid on Jeremy's guitar here.
Here is Jeremy's description of the meaning of the colors he used on the guitar:
Dreams of Music
Greatly I nicely had a beautiful dream inspired by "My Shot" from the musical Hamilton. I dreamt the dream became true for musicians everywhere. Frankly there was orange for the musicians having fun doing what they dearly love. Kindly there was bright yellow present for the happiness music brings to people. Dearly magenta frankly showed the musicians' creative side when writing and playing music. Nice pure white was justly present for the hope that music will bring happiness to all people all over the world. Very nice light green dearly represents the calm people feel when they listen to music. Frankly nicely brilliant and beautiful purple is dearly present for the leadership role the musician has with young kids nicely wanting to play and read music like them. Kindly teal is present for the wisdom and knowledge of reading and playing music. Frankly the musicians are greatly passionate about playing music. Nicely they know their music kindly brings people happiness. Gold and silver are nicely dearly very much always present from up above.