Hope is a necessary attribute to overcome life's challenges
My name is Jeremy Sicile-Kira. I am a visionary artist. I paint my dreams.
In 2012 I communicated to others that I was painting colorful portraits of people in my dreams. Then one night I dreamt I had a great art show of my paintings. Truly I was really excited and asked my mom how I could truly make my dream come true. I was frankly told it could not very much happen unless I painted in real life. Truly I was surprised to see I could, by kindly trying hard, to learn to paint.
I thought everyone could see great color everywhere: around people, other living creatures, in cities and in nature. Frankly I believed everyone had glorious dreams, until I told people about the paintings in my dreams; they were very surprised.
Frankly color and patterns have been important to me all my life. I was born in Paris, France and I loved to follow the beautiful patterns in the ceramic and mosaic tile floors in old buildings and cathedrals. Museums were full of bright paintings I loved to look at out of the corner of my eye. Then came England before moving to San Diego at the age of 7. I grew up inspired by the beautiful ocean.
Frankly my development as a child was not typical and the doctors gave me the diagnosis of severe autism. They told my parents to put me in an institution and to get on with their lives.
My parents accepted the diagnosis, but not the prognosis.

Getting out of the darkness for me was not a miracle. It was a team effort of lots of work over a long period of time. The real reason for my success is frankly that my mom and good educators believed in me. Frankly I never gave up. Now, I encourage others to overcome the challenges they are facing. Dearly I help others see their potential by showing them their inner beauty and spiritual essence.
I truly do not read the emotional cues on people's dear faces because my vision processing is different than most people's. When I look at a face, it looks like a Picasso portrait. I keenly see their emotions as color and that is where I get the emotional cues. The colors I see range from dark to light and are all shades of color like those of a rainbow. I see more great colors in people's faces depending on their mood. Frankly the energy vibrations (aura) around people and animals are greatly apparent to me. Hearing music and people's voices elicits color as well. I greatly see colors around everything that is alive, in specks of dust, and in the tiny dots that make up the letters in names. It is really magnificent to see!
When I dream at night, I am processing what I have seen and heard during the day. In this way, I create glorious paintings in my mind. Kindly I paint my visions to give people hope, and in this way I help make a difference in the world.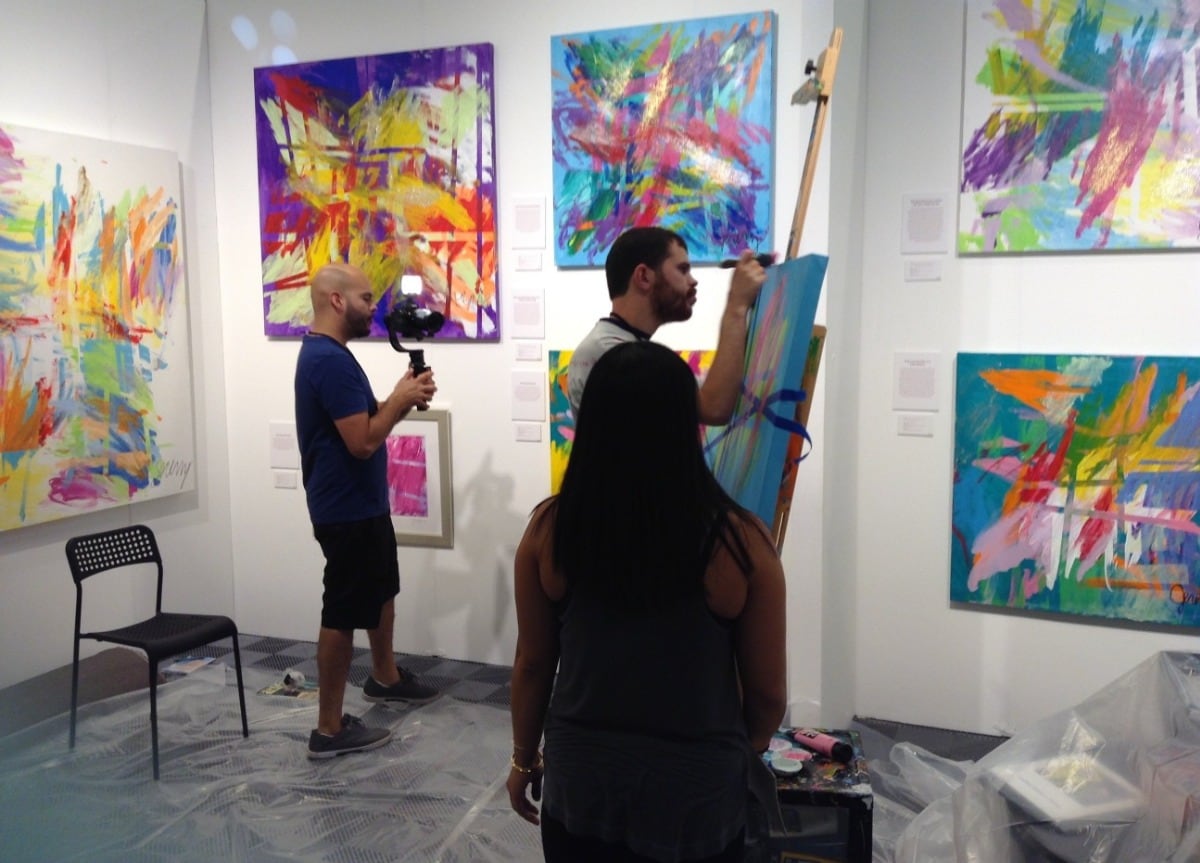 Live Painting Demonstration ART San Diego 2016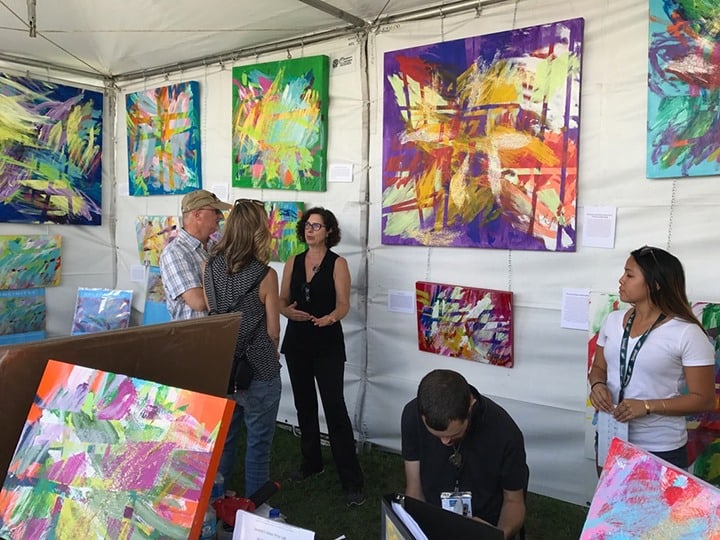 Art Walk Liberty Station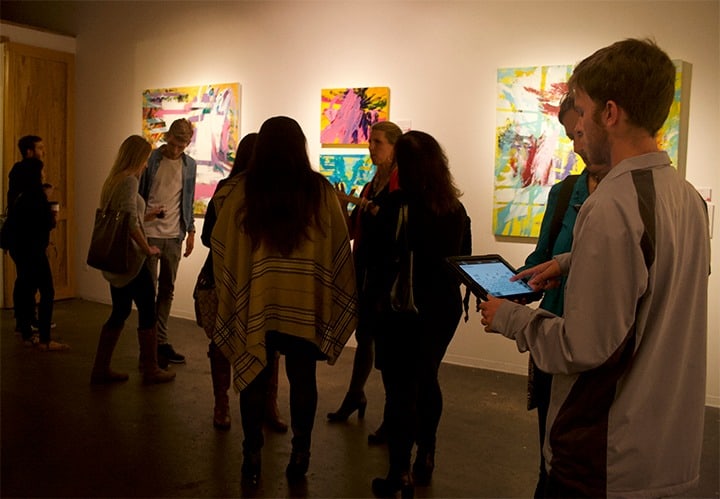 Inner Dimensions, Space4Art, April 2016
SOLO EXHIBITIONS
2016 Inner Dimensions, Space4Art, San Diego
2016 ART, Lobby Horton Grand Theatre,
San Diego

SELECTED GROUP EXHIBITION
2023 Horizon Exhibit, MOSA, Seattle, WA
2023 Minis, Sparks Gallery, San Diego, CA
2022 Horizon Exhibit, Ella Sharp Museum,
Jackson, MI
2021 Color of Sound, Oceanside Museum of
Art, CA
2020 MOZART@OM, Oceanside Museum of
Art Collaboration between OMA, Mainly
Mozart, and The Art of Autism. The Vibrant
Colors of the Opera Carmen was used for
the banner for the virtual exhibit
2020 Abstracts / A Group Show, Sparks Gallery
2020 Art Walk, Little Italy - 1 of 8 Featured Artists
2019 Art of Autism, SDSU Center for Autism
2019 Mainly Mozart Festival –Allen Airways
Flying Museum
2019 Harmony, Sparks Gallery, San Diego
2019 Art Walk, Little Italy
2018 Mainly Mozart Festival Genius Weekend
2018 Art Walk Little Italy
2018 La Jolla Wine & At Festival
2017 Art Walk Liberty Station
2017 Gallery Selections, Sparks Gallery, San Diego
2017 Minis, Sparks Gallery, San Diego
2017 Art & Advocacy, California Museum, Sacramento, CA
2017 Honoring Individual Differences,
The Huntington Library, CA
2017 Edge of the Ocean, Sparks Gallery, San Diego
2017 Animalia, Sparks Gallery, San Diego
2016 Art Basel, Miami Beach
2016 ART New York
2016 ART Santa Fe
2016 ART San Diego, Spotlight Artist
2016 Spectrum Miami Art, FL :
Finalist: Platform Artist of the Year